CV John Meirion Morris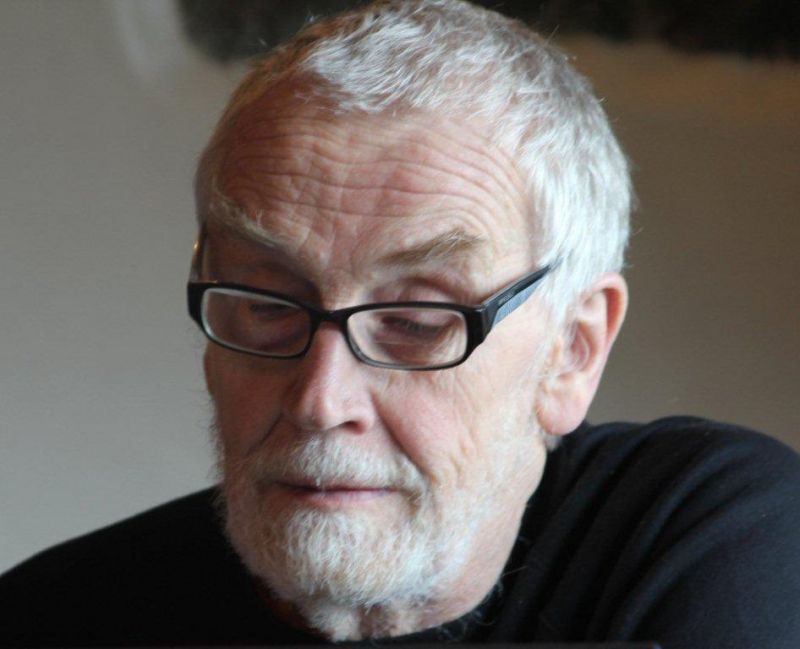 Born: 14th of March, 1936
1956 – 1960 Liverpool College of Art
1960 – 1961 Post Graduate Year in Sculpture at Liverpool College of Art
1961 – 1962 A.T.D. Liverpool University.
1989 M.Phil. University of Bangor, Wales.
2001 MOMA , 'Owain Glyndwr award' – for outstanding contribution to the Arts in Wales.
Lecturer at University of Aberystwyth, Bangor and Kumasi, Ghana, Africa.
1995 Professional Sculptor
Exhibitions
1999 Solo exhibition at MOMA, Tabernacle, Machynlleth,Wales.
2000 Exhibited two sculptures & video at an exhibition 'Certain Welsh Artists' at the National Museum of Wales, Cardiff.
2004 Unique exhibition at the Anglican Chaplaincy, University of Bangor. 'Inner vision as a source in art & religion'.
2004 – 2007 A maquette of the 'Tryweryn Monument' exhibited at the British Embassy, New York, America.
2005 Solo exhibition at the Royal Cambrian Academy Gallery, Conwy, Wales. Made an Honourable Member of the Cambrian Academy in Conwy.
2009 Retrospective exhibition at the Gregynog Gallery, National Library of Wales, Aberystwyth Wales.
2010 A joint exhibition at Oriel Mon Gallery, Anglesey, Wales.
Portraits
I have done many portraits of famous people. There are 11 portraits that I have done at the National Library of Wales, Aberystwyth.
The most recent portrait I have done is the famous dramatist Saunders Lewis.
Publications and Articles
1 'The Celtic Vision' by John Meirion Morris, published by Lolfa 2002.
2 John Meirion Morris 'artist' by Professor Gwyn Thomas 2011.
3 Iwan Bala 'Certain Welsh Artist' – an article written by John Meirion Morris. called 'Imagination and the Magic of tradition', Seren Books, 1999.
4 Patrick Hannay, 'Touchstone' architecture magazine – editorial article, October, 1999.
5 John Lane @ Satis Kumar, ' Images of Earth & Spirit' ( John Meirion Morris A Sculptor of Spirit, article by Professor Peter Abbs ), 2003.
6 Peter Abbs, 'Against the Flow', Routledge Falmer, London, 2003.
7 'Urthona' a Buddist journal of cultural renewal, Art, Poetry, Ideas, Visions, article: 'The Inner Kingdom' by John Meirion Morris, Cambridge, Issue25, 2008.